01-05-2022
Nigua Free Zone presents induction plan with new Safety, Occupational Health and Environmental Regulations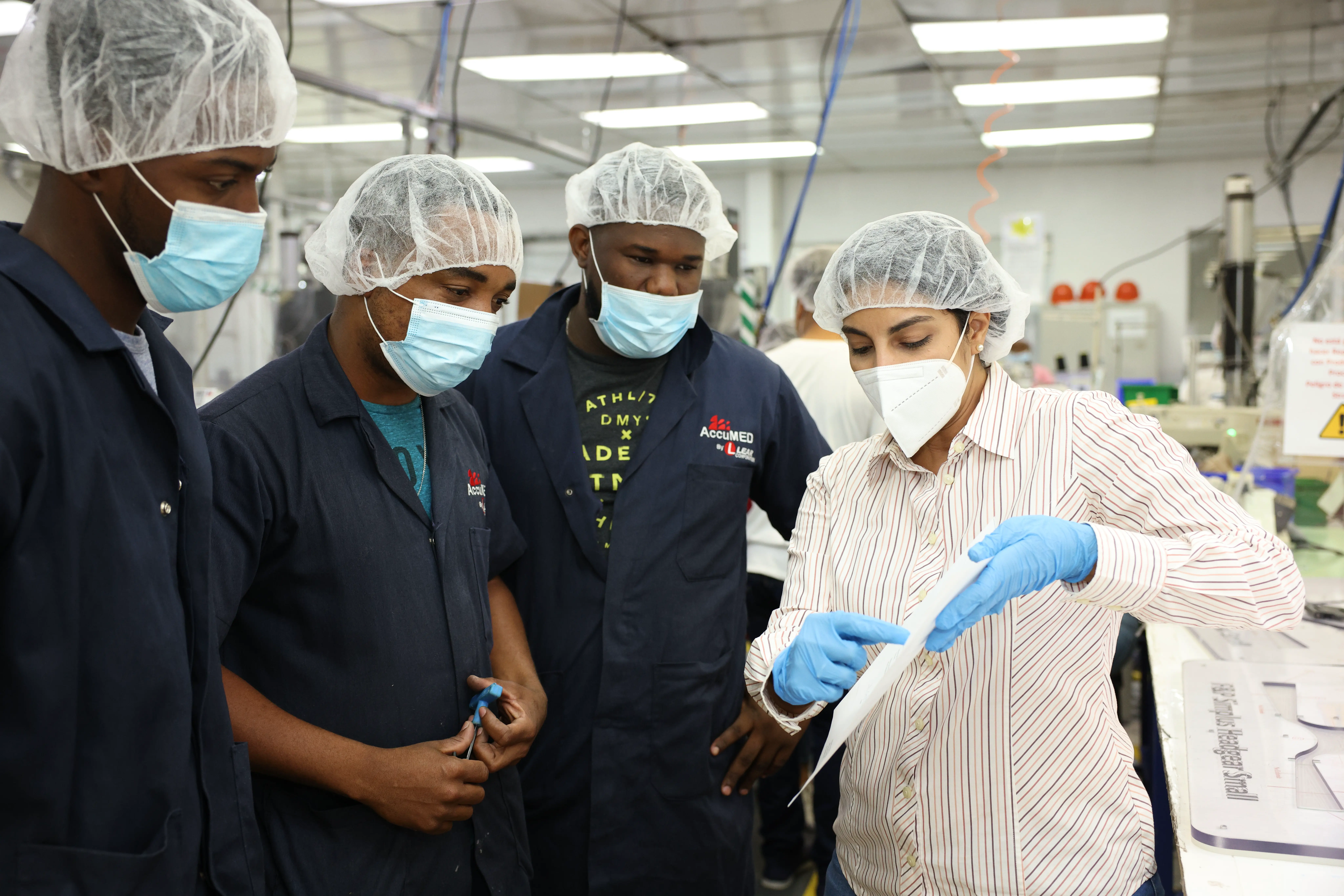 Nigua Free Zone presents induction plan with new Safety, Occupational Health and Environmental regulations.
The Safety, Occupational Health and Environment (EHS) Unit of Nigua Free Zone has been designated by the park's General Management to design, administer and apply a new EHS (Environment, Health and Safety) regulation with the intention of providing our residents, collaborators, contractors and visitors with a safe, reliable and ergonomic work environment.
This regulation, whose induction process began recently, aims to train and educate more than 2,000 direct employees of the park, and was the result of a survey conducted in order to reveal opportunities for improvement applicable to our work environment.
These regulations seek to protect the integrity and well-being of the residents, suppliers and contractors of the Nigua free trade zone, as well as the equipment, installations and facilities that are under the direct administration of the free trade zone or of the resident tenants, when they are in direct contact or interact with the park's common spaces, through the continuous supervision, surveillance and monitoring of such activities.
Likewise, we seek to assign responsibilities and establish the necessary procedures for compliance with all laws, decrees, regulations, norms, provisions, and procedures of the state and of the organizations that receive our services.
During the induction days, the personnel involved in the training receive specific training and orientation from a qualified facilitator, a copy of the new regulations, acceptance of terms and conditions, and a commitment card, while posters are placed in each resident company and in visible public places in the industrial area.
With this new measure we continue to expand our commitment to occupational safety and turn our vision into action in order to have a community proud of its park.