December 2021
Nigua Free Zone begins its green contribution to the area.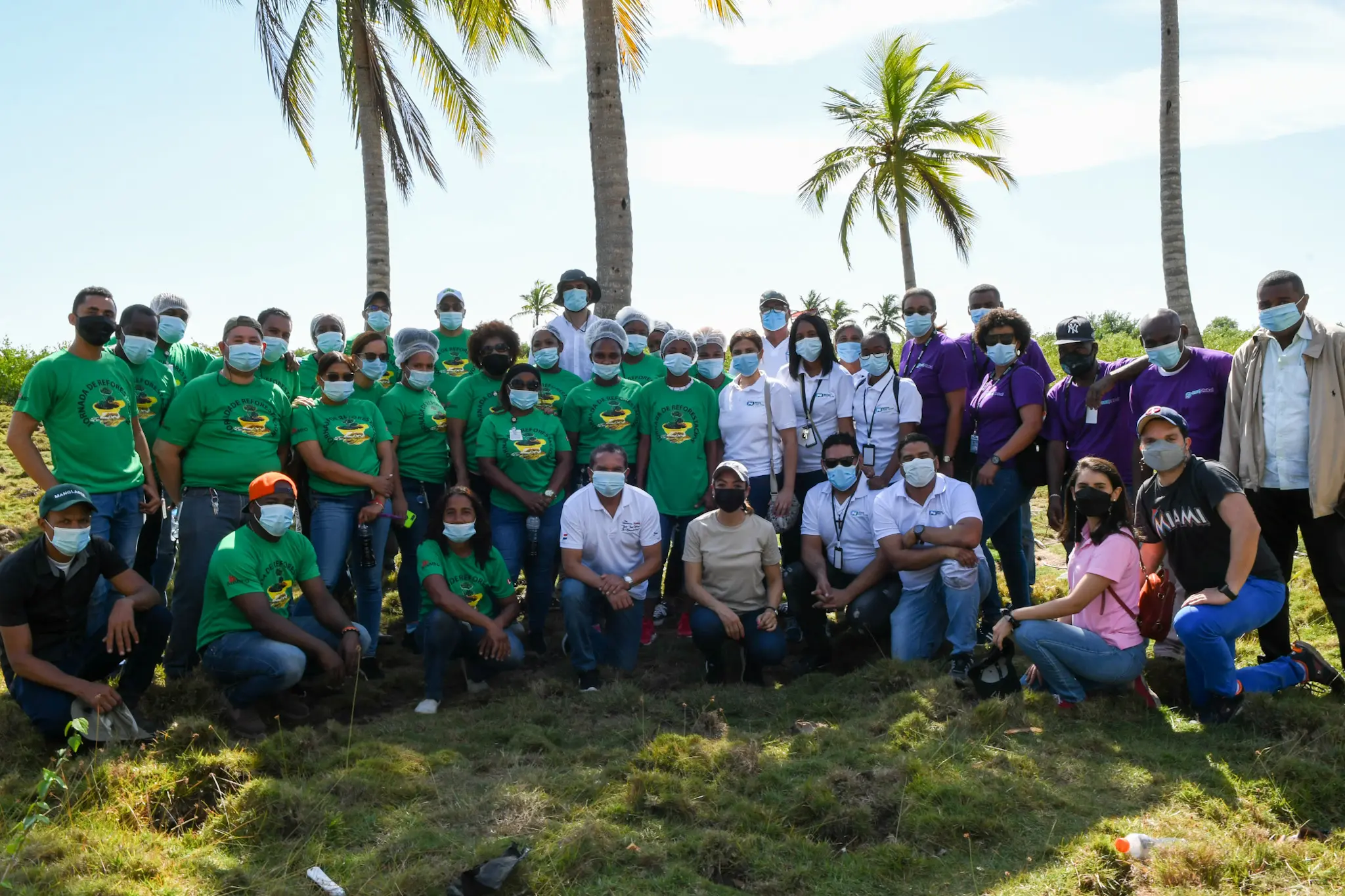 With a reforestation day at the Nigua Ecological Park, we formally began a corporate social responsibility project that commits us to the care and protection of the environment and education.
In this first delivery, which seeks to create awareness in our employees and in the society to which we belong about the importance of natural resources, a joint effort was made to collect and plant hundreds of trees in the protected area of the community ecological park of Nigua with the participation of customers and employees of the company, as well as important authorities who supported this initiative.
We thank the efforts of GOSOBA, Caribe Juice Inc, AccuMED Corp, CaribEx Logistics, CBX Global, as well as Mr. Carlos Guillermo Flaquer, Vice Minister of Free Zones and Special Regimes; Mr. Daniel Liranzo, Executive Director of the National Council of Free Export Zones (CNZFERD) and Ms. Yarisol L. López, Deputy Executive Director of the entity.
With this initiative we hope to continue to raise awareness in all our stakeholders about the importance of maintaining an active role in the protection of the environment. This is the only way to ensure a better future for all!
At Nigua we are proud of our work!