May 2022
Special Meeting with His Excellency the President of the Republic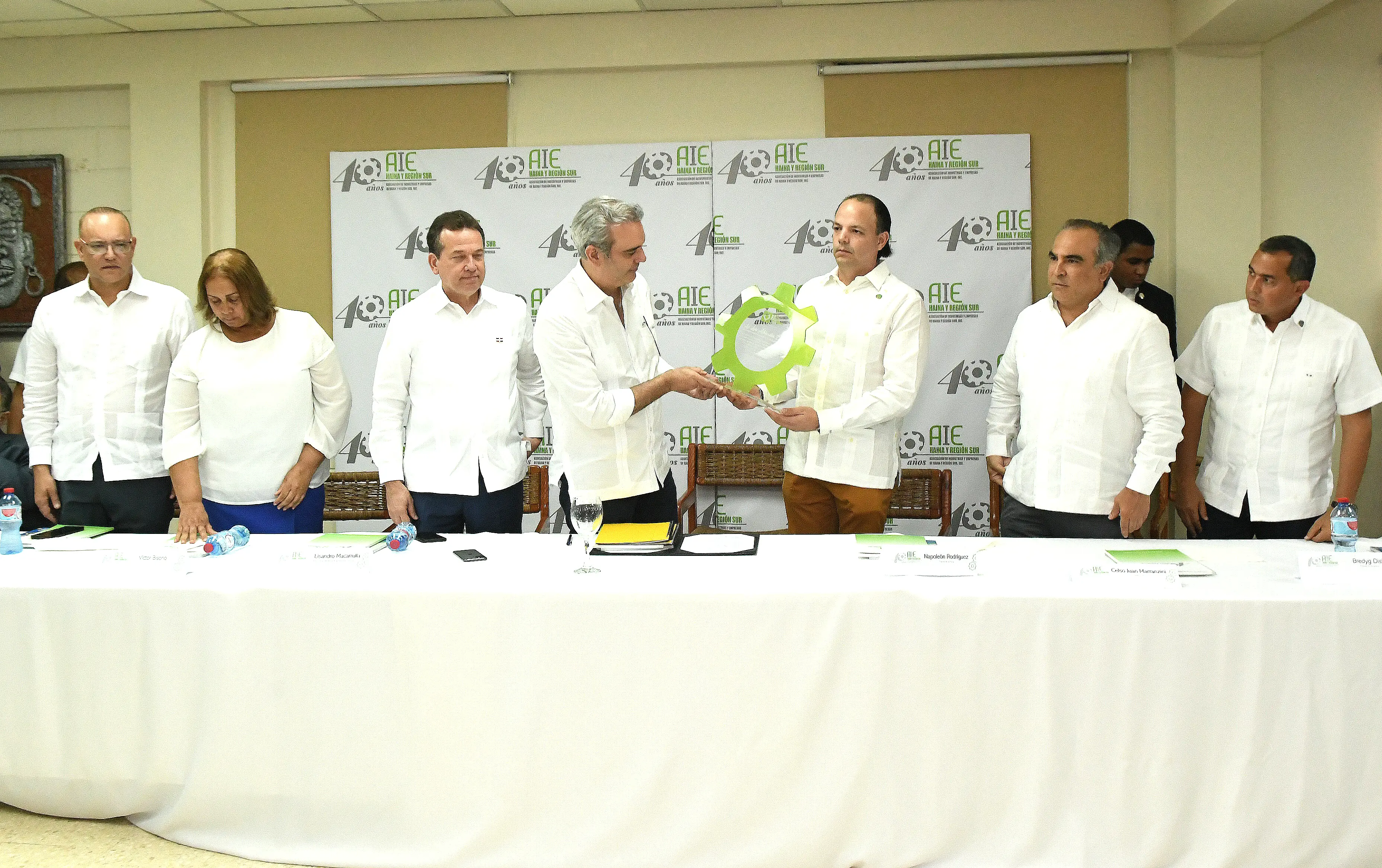 Nigua Free Zone appreciates the distinction of the AIEHaina and South Region (Association of Industries and Companies of Haina and South Region) to invite us to participate in the special meeting organized by this important guild with His Excellency Mr. President of the Republic, Luis Abinader Corona, to discuss issues related to this Industrial District.
The meeting was attended by the President of our Board of Directors, Hector Garrido and our General Manager Ebell De Castro.
Nigua Free Zone is valued as an important member of this community given its more than 35 years of service and its ambitious expansion plan, where it will have 3.3 million square feet for the development of industrial buildings dedicated to manufacturing and service activities.
As an asset of Pioneer Sociedad Administradora de Fondos, S.A., the first Sociedad Administradora de Fondos de Inversión in the Dominican Republic, we intend to become one of the most advanced productive infrastructures in the Caribbean; building industrial buildings equipped to satisfy the most demanding operational and logistical needs of the first world.
We have been known for providing a wide variety of manufacturing, logistics, services and management solutions to international clients in multiple industries. In this new phase we strive to offer the best near-shore experience for global operations.
Translated with www.DeepL.com/Translator (free version)