June 2023
June special edition of "Proud of Our Park".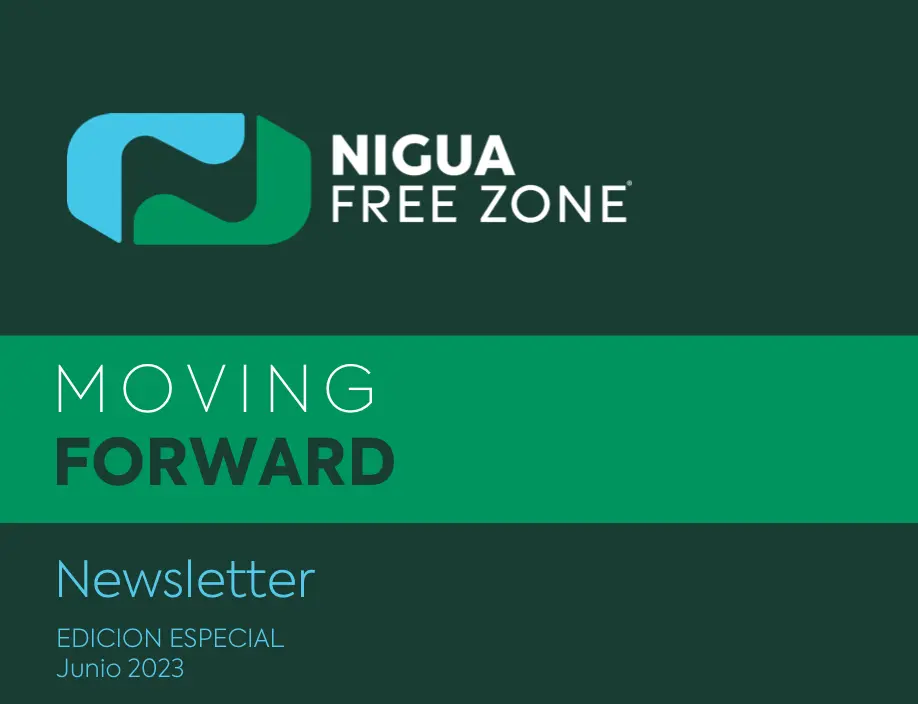 Download PDF
Our expansion is already a reality!
"As a result of the great demand that we are having, this expansion will triple our production capacity, with it we will go from 500 thousand square feet of industrial ceiling to 1.5 million square feet".
Ebell de Castro General Manager NFZ
The visit of the Vice President of the Republic, Raquel Peña to our park, represents the beginning of a new stage of growth and commitment of Nigua Free Zone, both with the Free Zone sector, as well as with the community that hosts us.
In this important event, our Mayor of Nigua, Jorge Ortiz Carela was in charge of welcoming our guest of honor and the public present, composed of investors, customers and authorities who were encouraged to join us in the activity. Afterwards, the Chairman of the Board of Directors of our park and President of the Sociedad Administradora de Fondos de Inversión Pioneer, Mr. Héctor Garrido, formally presented the project to the guests.
Afterwards, we were left with the responsibility of presenting the technical details of the expansion to the audience, to then give way to the Minister of Industry and Commerce, the highest representative of the regulatory body of the system, and the honorable Vice President of the Republic, who in her speech highlighted the impact of our free zone of Nigua in the economy and in the positioning of the industrial activity of the country.
Likewise, in her words,
Ebell Ahmed De Castro